PriceBrazier Tennis Coaching at Moseley Tennis Club
We are proud to be working with PB TENNIS (PriceBrazier Tennis). PB Tennis is run & coordinated by Joshua Price (winner of Warwickshire 2022 Development Coach of the Year) & Ryan Brazier (loyal, experienced coach at Moseley for 8 years+). All coaches are accredited, qualified, DBS, safeguarding in children & first aid trained coaches. Please do get in touch if you would like to arrange a session!

Junior Coaching
At Moseley Tennis Club we look to our junior tennis players to play a huge part within the Moseley Tennis  Club community. Our Junior group coaching program has a pathway open to all levels from absolute beginners to regularly competing juniors.
We also offer Junior Tennis Camps and Matchplay events.
Junior Program
We are proud to say that each of our junior players will be guided and offered individual advice throughout each of their young tennis journeys as they take part in our program.
We have differing levels of group abilities meaning that we are accessible to all potential young stars of the future & those just wanting to take on a new sociable hobby.
We have team training sessions at each age group & regularly compete in the Warwickshire National Youth Leagues.
We cannot wait for you to start your journey with us here at Moseley Tennis Club!
Junior Events & Tournaments
We are proud to offer junior events and tournaments on a termly basis which is one of many benefits for active junior & child members to take advantage of!
These events include Warwickshire Youth National Summer & Winter Leagues, Play Your Way to Wimbledon & many more internal events to come!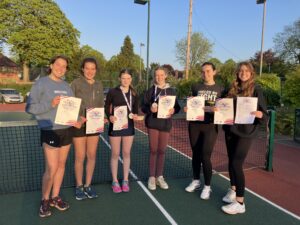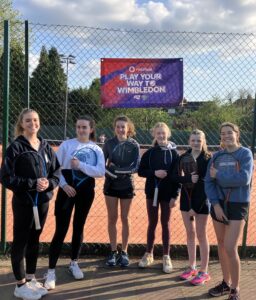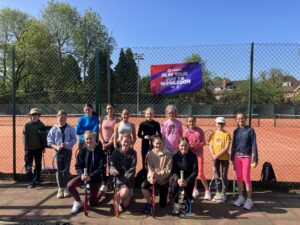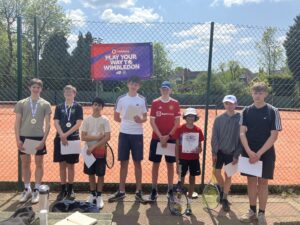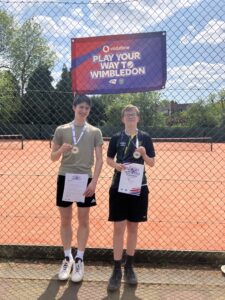 Adult Coaching
Adult group sessions are available to members & non-members alike. The sessions are sociable, fun and positive. You will play with people of similar ability levels; with groups ranging through beginners – beginner plus – improvers.
We offer group lessons for all ability levels, our classes are categorized as follows: Adult Beginners, Adult Beginners Plus, Adult Improvers.
For more information on any of our adult session's please contact us directly: [email protected]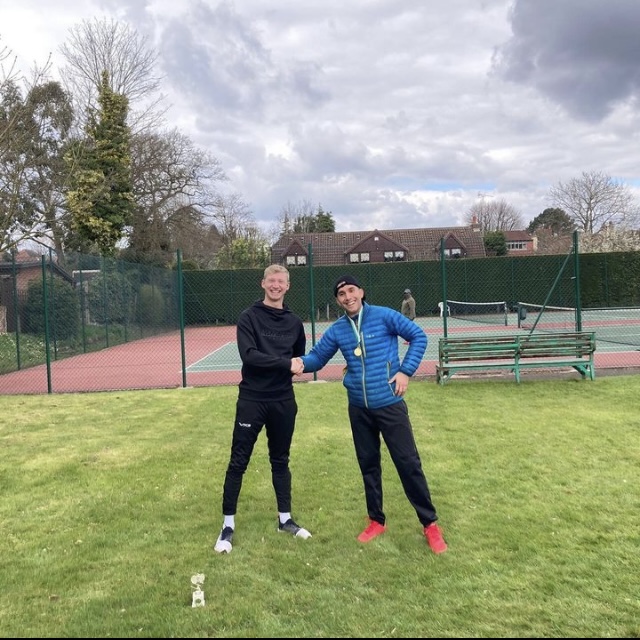 Group Coaching Schedule for Adults
| Day | Session | Time |
| --- | --- | --- |
| Monday | Improvers | 18.00 – 19.00 |
| | Beginners | 19.00 – 20.00 |
| Thursday | Improvers | 13:00-14:00 |
| Friday | Beginners Plus | 18:30-19:30 |
| Saturday | Beginners Plus | 11:00 – 12:00 |
| | Improvers | 12.00 – 13.00 |
| | Beginners | 13.00 – 14.00 |
PriceBrazier Tennis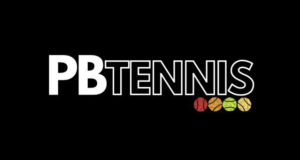 Meet our Coaching Team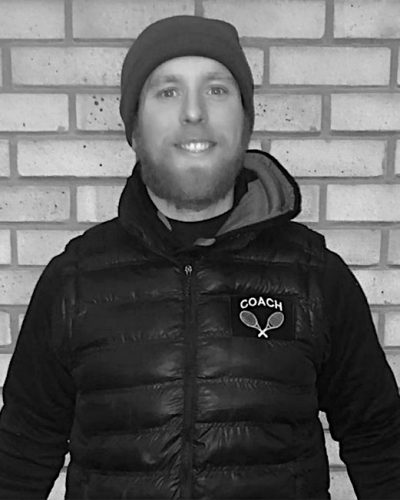 Head Coach
I am a level 3 tennis coach who has worked at Moseley over the last decade. Over the years I have worked with various different players ranging from beginners all the way through to performance players. I enjoy seeing players develop and watch them gain confidence as well as helping each player achieve the goals they set for themselves. The tennis club itself is friendly, has good facilities and encourages every level of player to get involved with the club, whether that be a Beginner, Intermediate or Advanced player. I've worked at number of tennis clubs, and I am by far the most comfortable at Moseley. I look forward to seeing you round the club.
Qualifications
Level 3 tennis coach
LTA ACCREDITED COACH
Emergency first aid at work
DBS checked
Safeguarding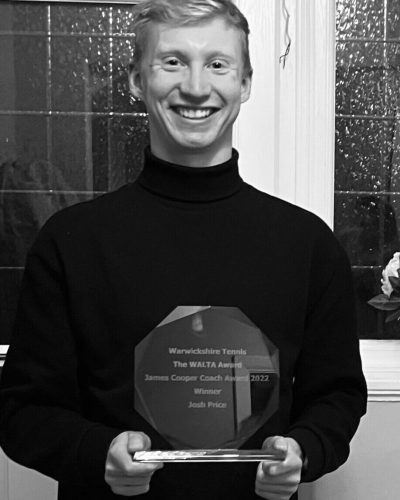 Head Coach
I've been involved with Moseley Tennis Club since the age of 7. Here at Moseley Tennis Club, I am proud to have been a part of some very successful junior tennis teams representing and captaining Moseley teams at regional & nationally recognised events. In addition to this, I was fortunate enough to have a great tennis schooling and even got the opportunity to play and learn at several academies in Spain. I also achieved an LTA playing rating of 6.1. I'm currently a fully accredited LTA Level 3 tennis coach. I work with players at Moseley Tennis Club and within the Hereford & Worcestershire County Teams setup. I was absolutely thrilled to receive the award of 2022 Development Coach of the Year Warwickshire. This meant a lot to me and is something I really wish to build on in future years. I see my coaching at the club, as a great way for me to give something back to my local community that has taught me many lessons, not just on the court, but off it as well. I strongly believe that Moseley has helped build me into the person I am today, and if I can inspire the next generation of local tennis players to pick up a racket and enjoy their tennis at the club, then that would be truly amazing and very rewarding for myself.
Qualifications;
Level 3 tennis coach
LTA ACCREDITED+ COACH
Emergency first aid at work
DBS checked
Safeguarding
2022 Development Coach of the Year Warwickshire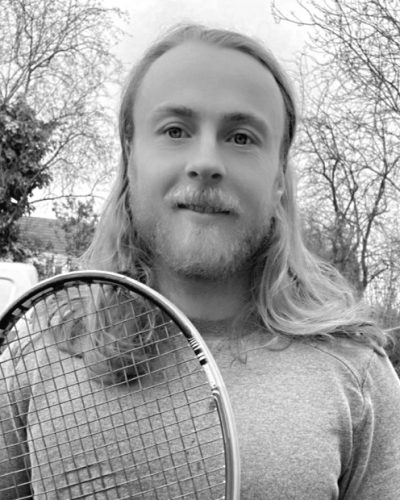 Club Coach
I am a level 3 LTA coach and I have been coaching part-time for 6-7 years. I am now channeling my passion into tennis full time. I am highly driven to improve players of all abilities to get them where they want with their tennis game. My experience level is playing division 1 tennis in the Birmingham and Staffordshire leagues in singles and doubles. I have also taken and still take a lot of experiences from matches at that level to my coaching. In the short time that I have been coaching at Moseley Tennis Club, I am finding it a very energetic and passionate club, which are two great things that go into making a good player. I look forward to working with both juniors and adults at the club.
Qualifications;
Level 3 tennis coach
LTA ACCREDITED COACH
Emergency first aid at work
DBS checked
Safeguarding
Coaching Reviews
Improvers coaching is perfect for those who want to get back into tennis after some time away or for people wanting to improve their technique.
The flexible approach to pay as you play sessions is very convenient and the coaching standard is excellent.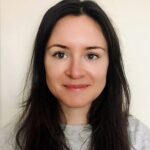 Louise P.
Member since 2020
I have greatly enjoyed my Improvers Coaching with Ryan.
I do this twice a week and my tennis has greatly improved, with imaginative and fun exercises and with a wide range of people in the classes.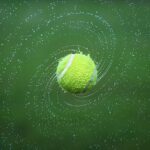 Simon C.
Coaching Reviews
After a 10-year break from tennis, I joined MTC, starting with improvers lessons and one-to-one sessions.
The 1-2-1 sessions improved my technique significantly. The improvers session helped me to gain confidence in my game and to get to know other club members.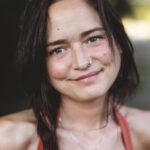 Nena M.
Member since 2020
I joined MTC firstly as a family membership, as two of my children had coaching and played juniors tennis and then as an individual membership as I had more time to play tennis.
There are coaching opportunities for all levels both in groups and for individuals and I have done both and gained a new insight into my play which I can then practise when I am playing more generally.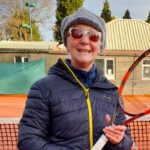 Jane C.
Member since 1990